You are viewing applications of MP / Nagpur Teak Wood
You are viewing applications of MP / Nagpur Teak Wood
You are viewing applications of MP / Nagpur Teak Wood
You are viewing applications of MP / Nagpur Teak Wood
You are viewing applications of MP / Nagpur Teak Wood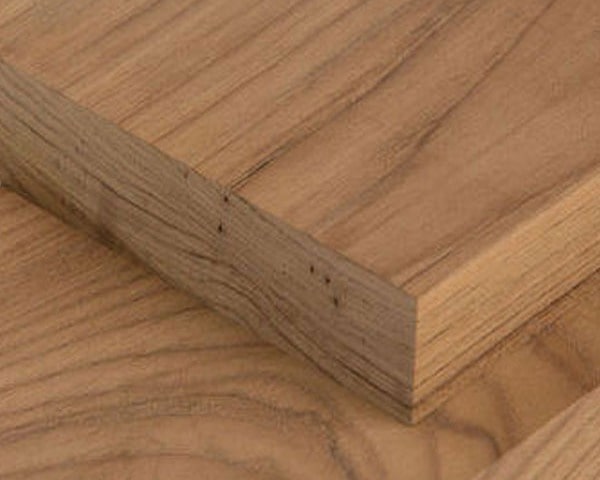 One of the most well-liked varieties of teak wood is MP (Madhya Pradesh), CP (Central Province), Nagpur teak, or Indian teak wood. According to the best teak wood suppliers in India, it grows naturally in India's old-growth woods. The quality of Indian teak wood is comparable to that of Burmese teak wood, but due to India's great demand for it, there is hardly any supply available on the global market.

MP/CP/Nagpur teak has sapwood that is pale yellow and heartwood that is golden to medium brown, with the color deepening with age. The grain is typically straight; however, it can occasionally be wavy or interlaced, according to wood suppliers in India. Natural oils found in Indian teak give the wood an oily or greasy texture.
MP/CP/Nagpur teak wood is simple to deal with. This Indian teak has natural oils that shield the wood from the weather. The wood surface appears glossy or oily as a result of the presence of this natural oil. Typically, Indian teak glues, polishes beautifully, and is simple to carve. Nearly all teak species produce beautiful finishes when finished.
Of all the trees in India, teak has the greatest ability to store carbon. However, tropical teak forests and their biodiversity can suffer significant harm from improper or illegal logging techniques. Teak trees may be grown more sustainably in plantations, especially when agroforestry techniques are used.
According to the best teak wood dealers in India, Indian, MP, or Nagpur teak is one of the most resilient woods to use for high-quality outdoor or indoor furniture, and it is well-known for use in many kinds of external buildings.
Our collection of MP/Nagpur teak wood products includes:
No knots or breaks; clear
Materials in KD and Non-KD are available.
Common dimensions are length (6 feet and up), width (3 inches and up), and thickness (1.5 inch and up)
On request, more dimensions are available.
Additionally, we supply CP/MP/Nagpur teak round logs as well.
Origin: Nagpur (India)
100-130 ft (30-40 m) tall
It smells like leather when it is first processed.
Overall good Despite its inherent oils, Indian teak often adheres to glue and finishes effectively, however in rare cases it might be required to clean the wood's surface with a solvent before glueing or finishing to lessen the natural oils there.
Although it can occasionally be wavy or interlaced, grain is generally straight. moderate to low natural shine and a rough, uneven texture. Natural oils give raw, untreated wood surfaces an oily or greasy texture.
Neither the CITES Appendices nor the IUCN Red Mention of Threatened Species list this wood species.
Indian teak is valued for its luster, toughness, and elegant look.
Compared to many other hardwood species, it needs less maintenance.
It costs a lot to buy Indian or MP/ Nagpur teak. Due to its high popularity and limited growth, this item is expensive.
Interested in discussing your project? Let's discuss!
Phone – :
+91 99920 23769
,
+91 97277 95221